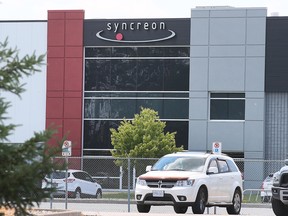 Article content
Workers at Syncreon Automotive face an uncertain future after Stellantis announced it plans to bring work back to Windsor Assembly that was outsourced 20 years ago, according to union officials.
Article content
Emile Nabbout, president of Unifor Local 195, which represents 280 workers at Syncreon, said the union received written confirmation from Stellantis that they are terminating their commercial agreement with Syncreon and moving the work back to the Stellantis facility.
The targeted time for the move is the end of October.
"Twenty years ago, the company was outsourcing work and the union had to step up to the plate to create language and protect that work," Nabbout said, adding they were told it would be "much cheaper" to outsource the work.
"So 20 years later the company now wants to insource the work, inside the plant, and let the workers struggle twice," he said. "And when they insource or outsource, they don't consider the people. And that's a big problem for us.
Article content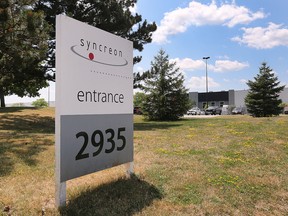 Nabbout said the workers have been told they will be laid off but talks continue around opportunities to transfer to Windsor Assembly.
"There are people at Stellantis who are on lay off currently and they may be given the first opportunity for the jobs," Nabbout said. "From our perspective, (the work) still remains in Unifor but there is 280 people working in Syncreon.
"They are in limbo at this point."
Stallantis spokeswoman LouAnn Gosselin provided an emailed statement, adding the company would be providing no further details.
"As Stellantis transitions to a sustainable, mobility tech company, we continue to review our operations for efficiencies," Gosselin wrote. "One of the opportunities we identified involves moving our sequencing and metering operations back into the Windsor Assembly Plant.
Article content
"This will allow us to utilize available space within the plant."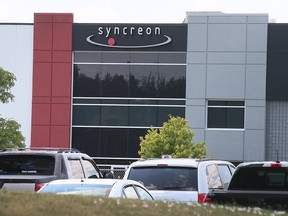 Syncreon workers currently sort and sequence all parts or components for Stellantis from suppliers. The material is stored until needed and then shipped on demand to Windsor Assembly.
Nabbout said he doesn't think the recently negotiated collective agreement with Syncreon had any impact on the decision being made by Stellantis.
"Stellantis is the one who will pull the plug," he said. "And we believe Stellantis do have an obligation towards those members.
"When you look at the people on that day that we held the meeting inside the facility, a lot of tears, a lot of emotion on all sides — from the local leadership, from the management personnel, to our workers.
Stellantis assures Unifor Windsor Assembly Plant's future is secure

Stellantis announces production plans for Windsor Assembly Plant
"I tell you when I stood up on the podium to look at the people it was very emotional to see that devastation in people's eyes at the sad news that hit them so hard.
It's not an easy thing to deal with."