You probably know it whether you want to or not: Amazon Prime Day is this week. The multiday shopping event from the mega retailer promises big deals, but what it doesn't advertise is that shopping with Amazon, on Prime Day or any other time, isn't great for small businesses. Amazon captures a stunning 50 percent of online shopping in the U.S., enabling it to function as a gatekeeper for success in the online market.
Through the fees it charges sellers, Amazon keeps an average of 30 percent of each sale independent businesses make on its website. Amazon then extracts more from sellers by making it harder for them to generate sales unless they purchase additional Amazon services, including shipping and advertising. Small businesses are the backbone of the American economy: for every $1 spent with a small business, $0.68 remains in that business' local economy. Small businesses account for 44 percent of U.S. economic activity and employ nearly half of all America's private sector workforce. However, on average, 600,000 small businesses close on any given year (during the pandemic, 200,000 additional businesses closed).
Meanwhile, Amazon's Jeff Bezos adds $500 to his wealth every second, yet has only been charitable with a meager 1.2 percent.
Add to that the fact that Americans started more than 5 million new businesses in 2021—over 20 percent higher than any other year, and entrepreneurs of color in particular flourished, according to a recent White House report on the small business boom. Small businesses, not megaretailers, are the future of the economy, and the shoppers with increasing buying power—millennials and Gen Z—make it their mission to support brands that align with their values.
The reality of our economy is changing rapidly every day in big and small ways—with milk and gas prices and interest rates, yes, but also with the rise and success of small businesses. According to the National Retail Foundation (NRF), 44 percent of consumers choose brands that align with their values, and 85 percent of young people say a brand's social impact is important to them. For some people, shopping with values might mean supporting AAPI-owned businesses selling American-made products. Others may want to ensure their dollars support Black-owned businesses, or women-owned businesses that sell certified ethical and cruelty free goods. Still others may opt to prioritize veteran-owned, sustainably-focused businesses. The options are endless but the idea is simple: More and more consumers are ranking their personal values as their highest priorities when spending their hard-earned dollars. They are shopping with their values.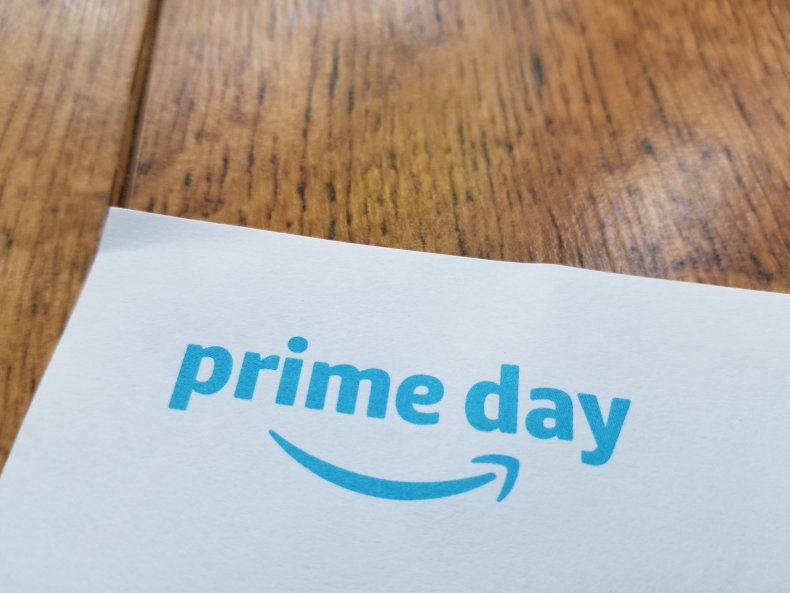 To shop with your values—or "vote with your wallet"—will enable our culture to build the economy we all want. The idea of voting with your wallet is a form of consumer activism that has risen in popularity in recent years in the form of campaigns like #GrabYourWallet, which launched during the contentious 2016 presidential election as a way for voters to make their voices heard before formally heading to the polls.
Another reason to let values lead your spending: the climate. Some consumers may decide they aren't concerned about the personal background of the business they are supporting, but there's no denying the climate affects all of us, and a dollar for the planet is a dollar for all of us. Many small businesses exist to offer climate-friendly alternatives to mainstream products, plant trees for each purchase, or allow consumers to offset their carbon footprint. Recent NRF research indicated 62 percent of consumers said they're willing to change their purchasing habits to reduce their environmental impact since the pandemic. Amazon, meanwhile, generated 599 million pounds of plastic packaging waste in 2020. A report also found that Amazon's estimated plastic packaging waste, in the form of air pillows alone, would circle the Earth more than 600 times.
Despite the state of tech news recently, tech can be used for good. Tech tools like Goodbuy support values-first shopping to empower consumers and make it easier and quicker to shop with your values and vote with your wallet.
Small businesses are on the rise, values-based shopping is on the rise, and the push from young Americans for systemic change is most certainly on the rise. With more and more consumers opting to support socially conscious small businesses first, their buying power is increasing and so too will their seats at tables of power. On Prime Day, consider not adding to Jeff Bezos' wealth and instead supporting a small business. The future of the economy is here.
Cary Fortin is the co-founder of Goodbuy, a free shopping tool that connects independent businesses with values-conscious shoppers.
The views expressed in this article are the writer's own.